Seven Suits for Seven Brothas - in August 2019 we were proud to dress groom and groomsmen for Justyn's Big Day in three piece suits and monogrammed, bespoke shirts, too. His uncle Big Raye is on his right.
Photo by Daniel Mortimer www.apyture.com
Man of Stone, the granite crumpet that is Simon Hunter, sports our pistol-packing jeans, made from cotton twill woven by Daniel of the London Cloth Company.
Simon's company, Britannicus Stone, uses the motto "Rare, Beautiful and British". We're hearing that.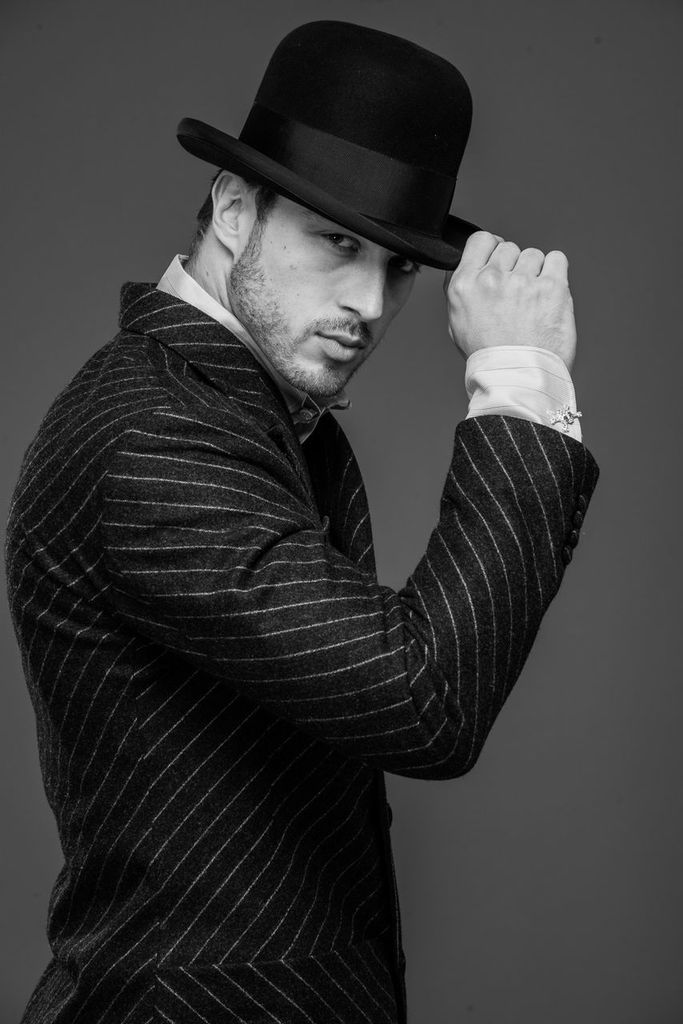 Pull your socks up, be your best self dressed in Bedlam. Cher, one of our talented interns from the RoC tailoring college in the Netherlands, models the Tectonic skirt with panels cut on the bias at angles to each other.
Girrrl of Bedlam
The Bedlam family
Taken by legendary lens woman Jill Furmanovsky on July 28th, 2014, of clients, family, muses and horses (with thanks to Vauxhall City Farm) - friends all.