Nile Rodgers on the red carpet in London, November 2nd 2018, wearing his Earl of Bedlam "Lucky Gods" suit. He was attending the Global Gift Gala and was there presented with the Humanitarian award.
The man himself, Nile Rodgers, declared, "As they say, 'There are suits and there are 'suits'. This one is the latter. Bespoke Clothing at its finest."
Bedlam Knit-nut-wear in finest luxury merino wool emblazoned with embroidered with the Earl's coronet.
Poppies of Remembrance weep out of the windows of Bedlam, currently known as the Imperial War Museum,
B is for bedlam. Silver on tortoiseshell button laid against our print inspired by the Leocorno (unicorn) team flag of the ancient palio horserace of Siena.
The gold Bedlam handcuffs on a black silk skinny scarf with long gold fringing (sourced from Tennessee, no nearer than that).
'shrooms on a tree stump on a damp day.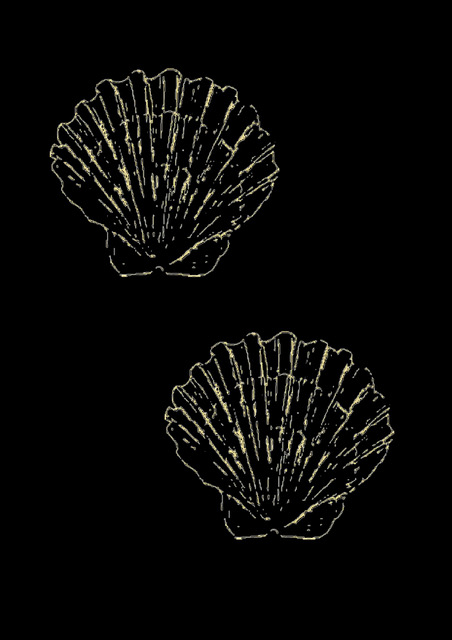 Black "Duchesse" silk satin screen printed with gold scallop shells for a slinky qipao commissioned by author Daisy McNally. The scallop is an emblem dear to her heart,
Lady C measured up Miss Daisy in the ladies room of the Balthazar restaurant in London.
Simon le Bon wears his Bedlam cornet tee as he launches, in Portsmouth, a Tall Ships Youth Trust initiative for young people.
Saturday Night Hot Flush on the dance floor - Mr Wesley busts a move at the 80's exhibition at the museum in St Helier, Jersey.
Actor-artist Tom Burke in his velvet Non Smoking Smoking' jacket shoots a flame at Mr Wesley for trying his jacket before he did!
They made up, two musketeers, Tom Burke and Mr Wesley.
Tom Burke sourced his buttons from fire brigades up and down the country.
Andy Swallow, Bedlam's ambassador to the racetracks of the world, with Paolo Ciabatta, boss of the Ducatti team, at Silverstone.
Brian, Hound of Bedlam walked abroad (carried by Mr Wesley) on Hallowe'en and met his own image bursting out of the chest of 'im on the telly, youthful antiquarian Mark Hill.
Norwood fisher of Fishbonewith his protegé Gus Golding, our hope for the future, rocking our Ni Dieu Ni Maitre tee; and and spirit of the Soho night, Gaz Mayall, taken at the Fishbone (aka greatest band in the world) gig at the Underworld in Camden.
The Bedlam-Bethlehem tableau vivant for Christmas 2018 - starring our Dutch disciple Kim as Joseph in a cotton wool beard she made herself; Mr Wesley as the Virgin; Lady C as the Angel; Brian, Hound of Bedlam in the role he was born to play, Baby Jesus; and we concede, three slightly wooden Wise Men, but magnificently dressed by us in clothes fit for Magi.
From left to right, Nile Rodgers' jacket; "Jail House Elvis joins the Hussars" jacket; and Simon Le Bon's stripy t-shirt made for seafaring adventures.