Andy Davies, jazz trumpet star and Soweto Kinch, MOBO winning  sax player and rapper in the cinnamon and olive "Mr Wesley" macs made from Ventile (R).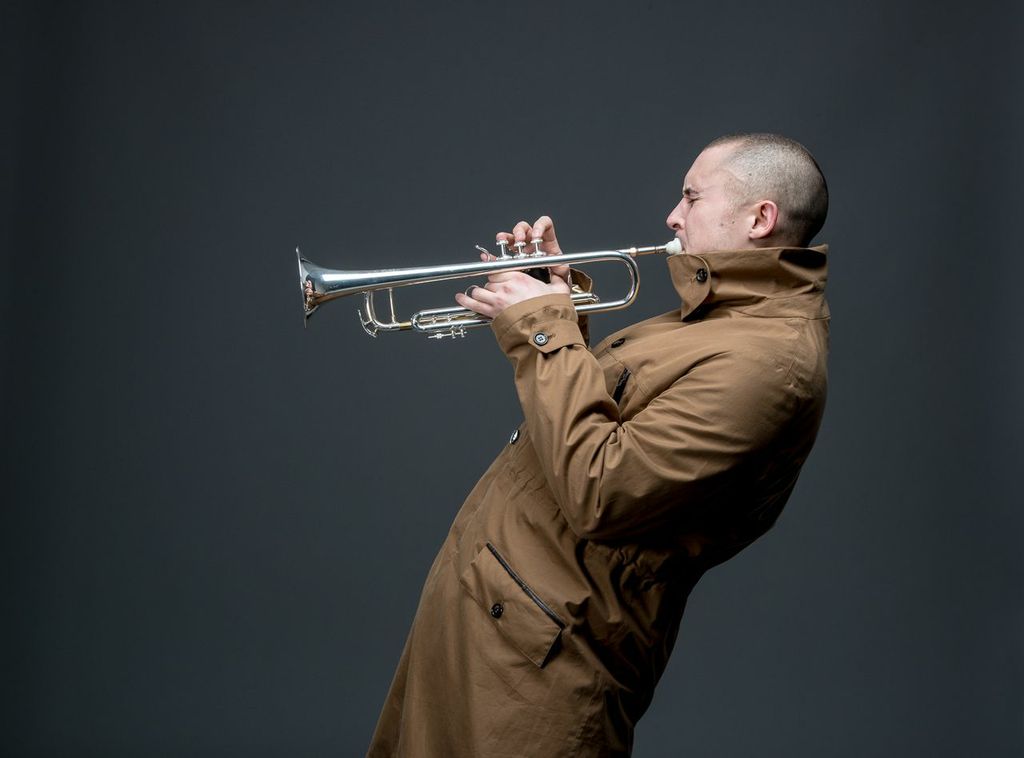 Goldie in his "Mr Wesley" mac with Mr Wesley, holding rolls of the British super water resistant closely woven breathable cotton wunderfabric Ventile (R) from which we make our macs.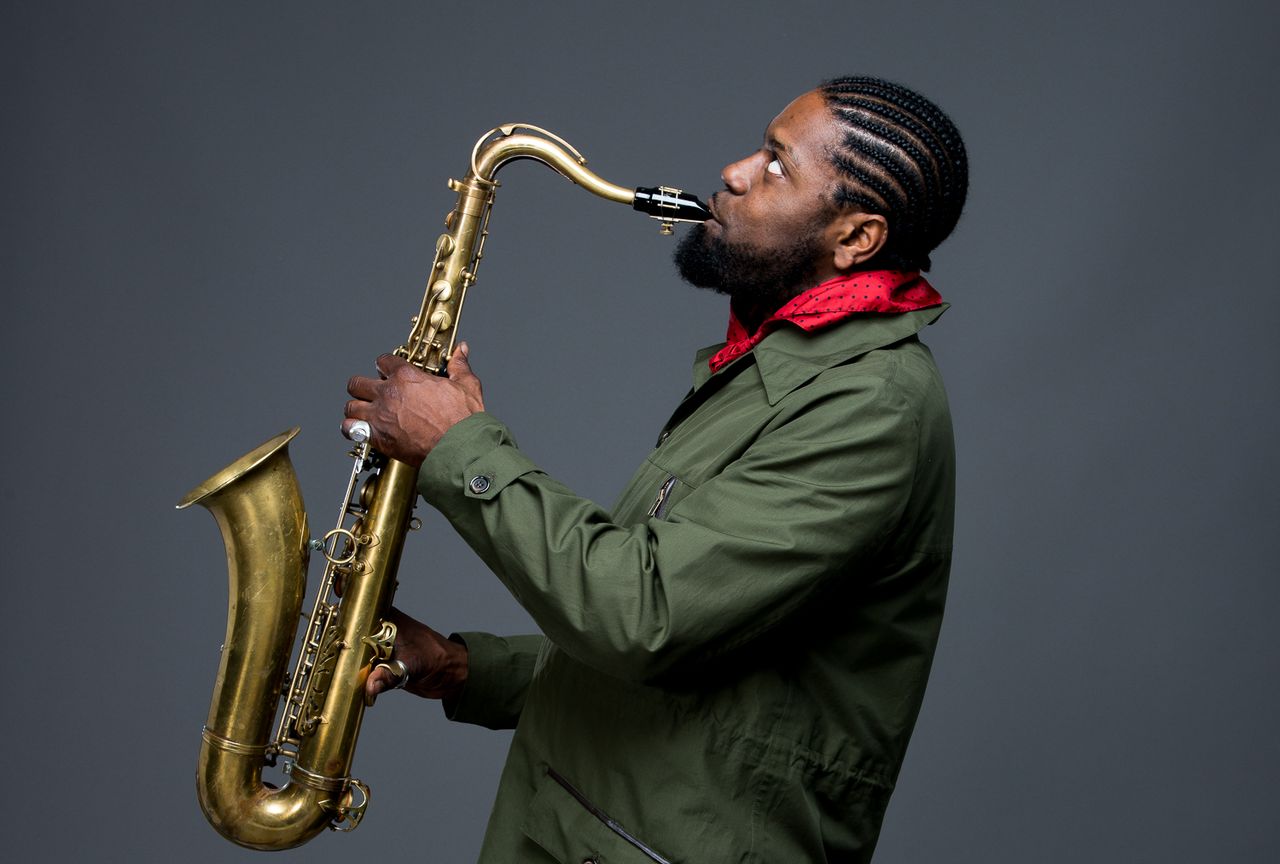 The black wool Bumble Bee jacket trimmed with Toscana lamb fleece and styled with a "Gambler" straw hat.
Jakub, face of Bedlam, in the "Clancey" coat named for Andrew Clancey, proprietor of our New York stockist Any Old Iron. Made of Harris Tweed it is lined in pure silk silk screen printed with Bedlam's signature motif of the Clink Street gaoler's handcuffs. Styled with the "Arthur" trousers.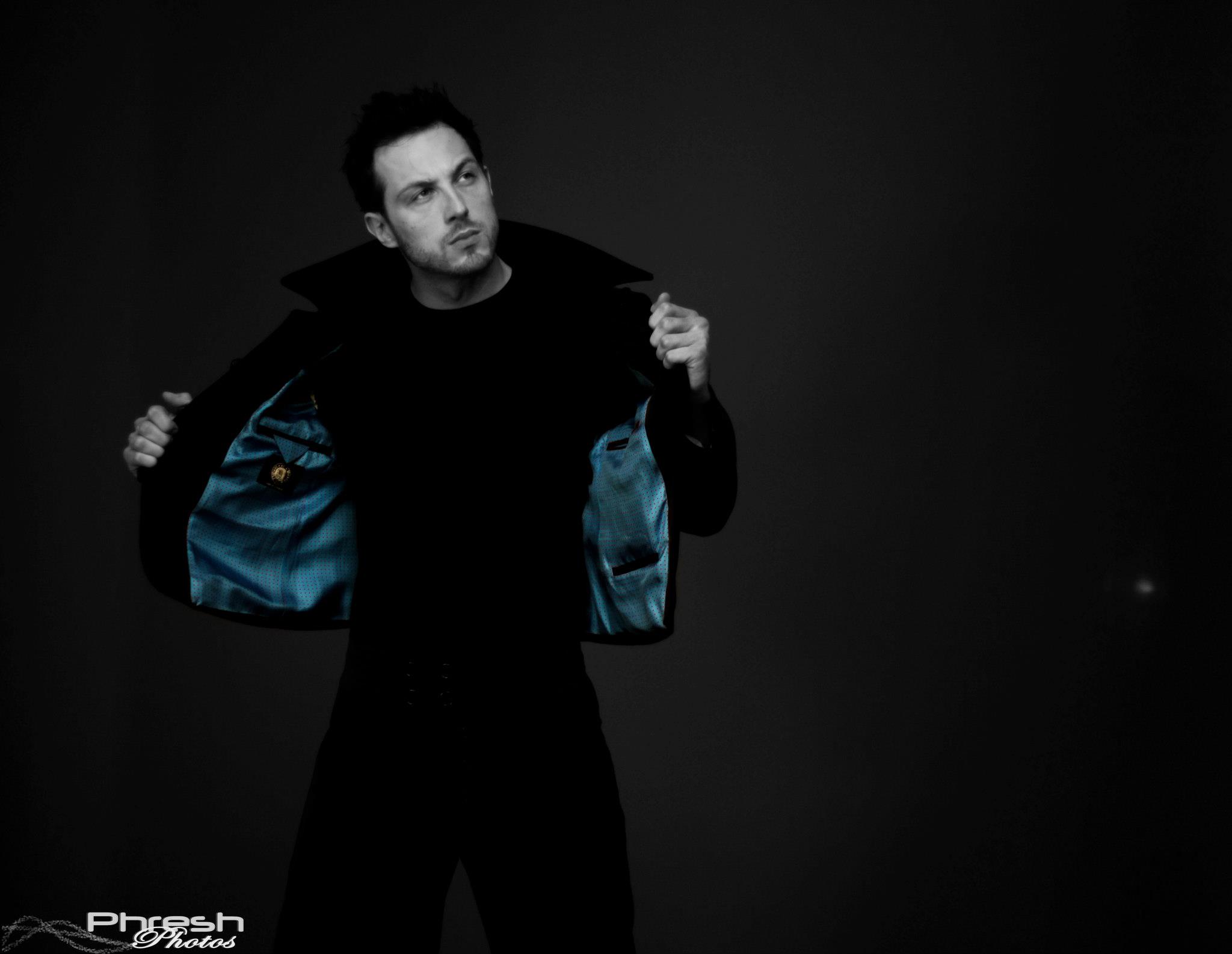 Jakub in the chocolate corduroy "Edwin" suit. Jacket cut short like a jeans jacket, trousers high on the waist with a deeper waistband. Lined in red spotted blue silk. Photograph by Deborah Adelabu.
Jakub wearing the nubuck leather "Harry jacket" with quilted shoulder for the butt of your gun. Zipped biker sleeves. Body lined in water proofed cotton, sleeves lined in handcuff printed silk.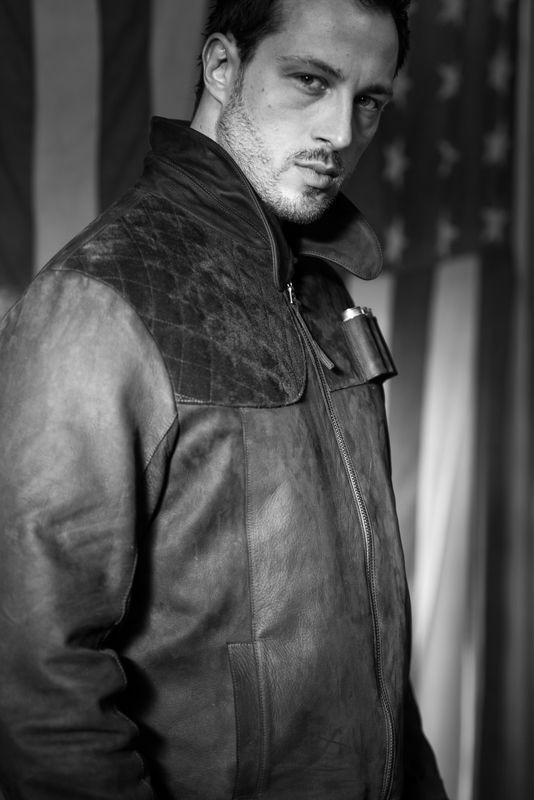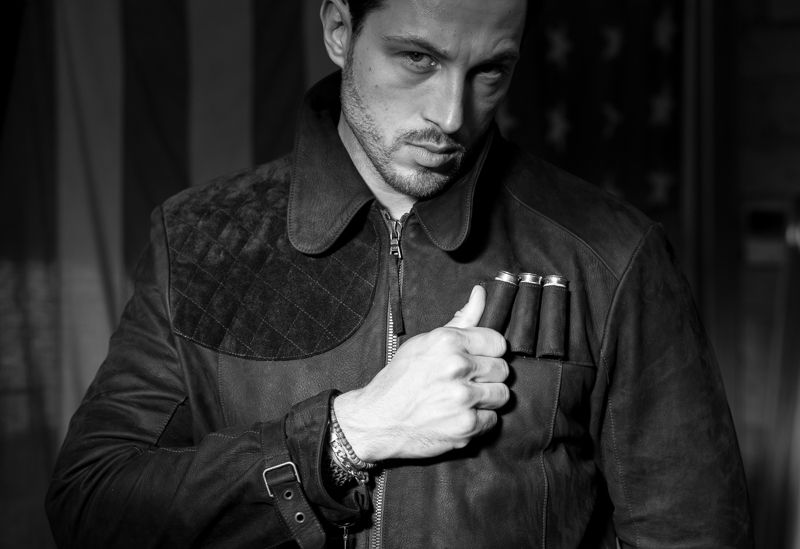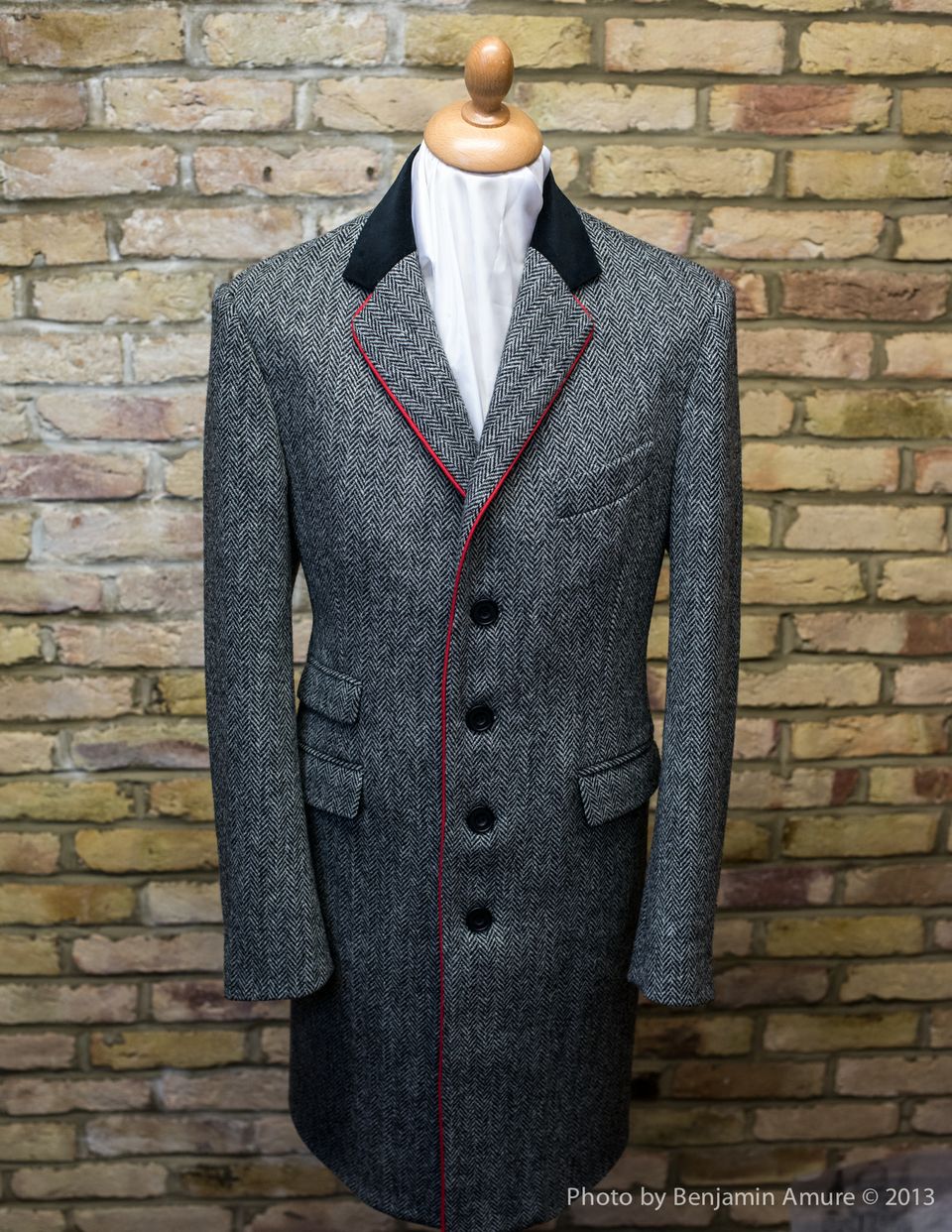 The "Jay B" overcoat in Harris tweed with black velvet collar and red piping. Lined in cornflower blue silk screen printed with the Bedlam handcuffs.
Redboy, face of Bedlam New York City in the "Jay B" overcoat at Any Old Iron, Bedlam's New York City stockist.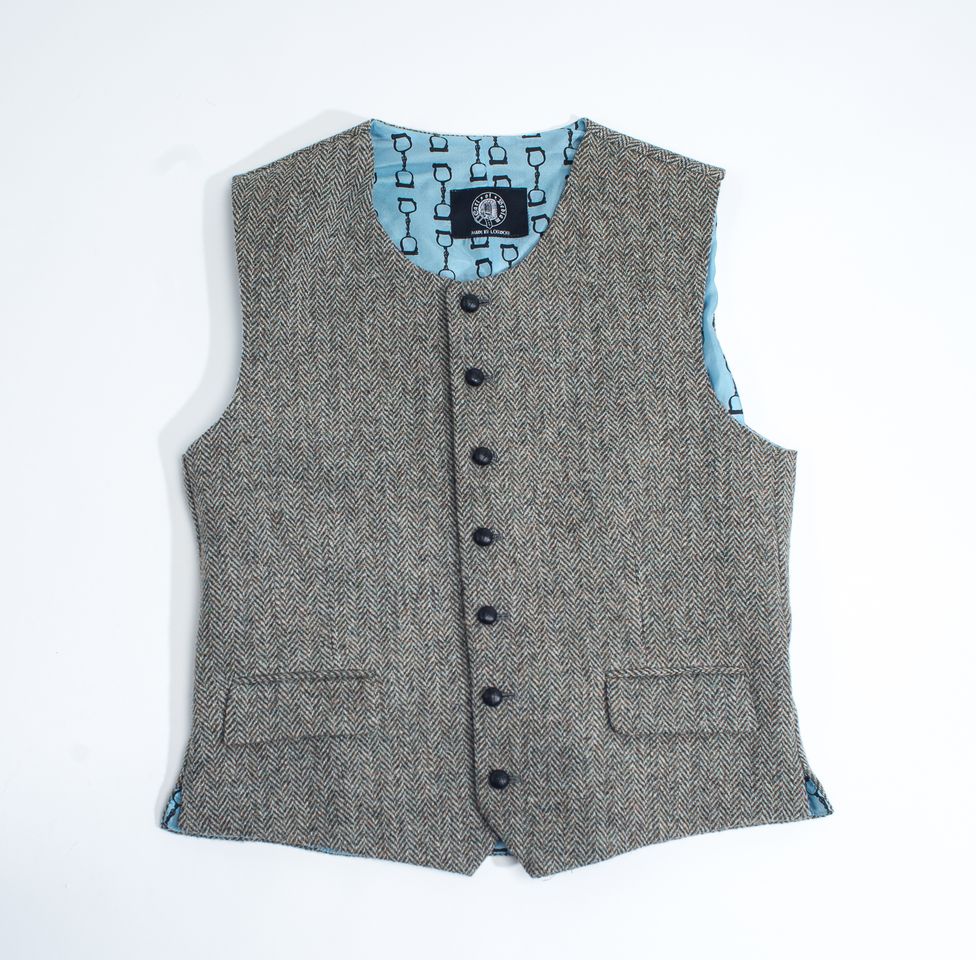 Round neck waistcoat in Harris Tweed with lucky seven leather hot cross bun buttons.
Mr Harrop of Huddersfield Fine Worsteds in the "Mr Harrop" v-neck waistcoat in Harris Tweed.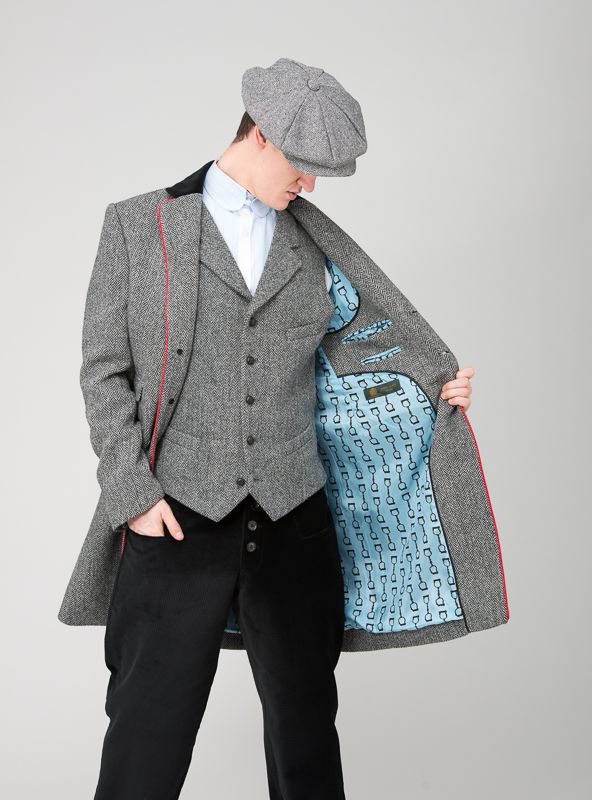 Theo Jackson in the "Jay B" overcoat; "Mr Harrop" waistcoat; eight-pleat NY Newsboy Cap; and black "Corrr du Roi / Thread of Kings" trousers.
Theo Jackson, jazz pianist, composer and vocalist - Bedlam's musical ambassador.
Double breasted jacket of the "Mr Willis" suit made in John G. Hardy "Alsport" tweed. Lined in silk with horn buttons.