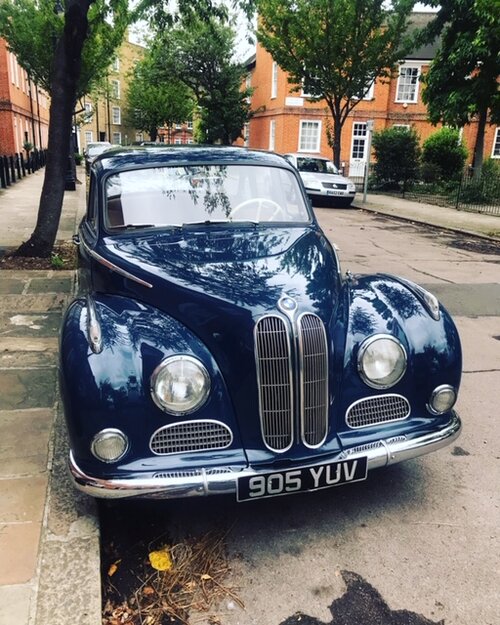 Petrol blue is putting a tiger in our tank, wish it was this 1964 BMW that graces a street nearby!
Making a jacket from one colour suddenly feels quite daring after the vogue for graphic clashes.
Tasty restauranteur Jamie Poulton (patron of Soho's Randall & Aubin) went for his personal colourway of squid ink (nudging petrol but you wouldn't want to eat that) and golden butter in our signature motif of the Clink Street gaoler's cuffs, on a wool herringbone of samphire and butter. Cloth from the Royal Warrant Holder to her Majesty. Hardy Minnis / Huddersfield Fine Worsted.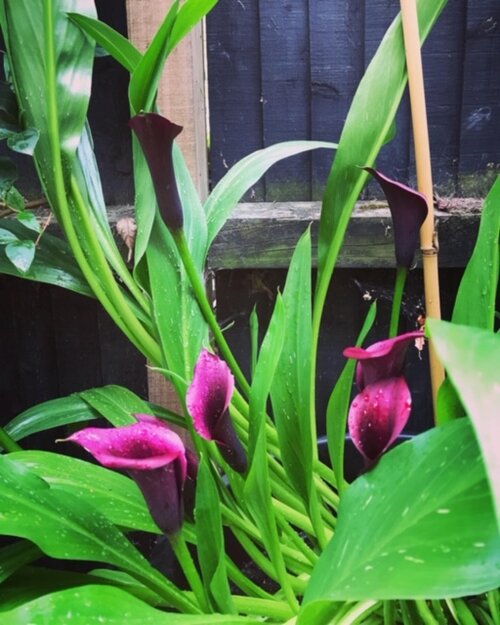 Richard's preferred Bordeaux is a Saint Emilion, so we named his latest suit in its honour.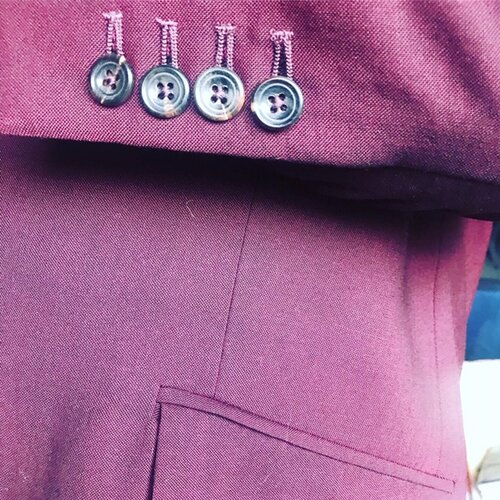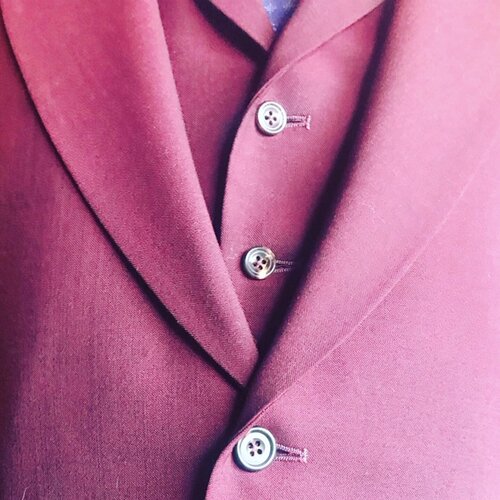 Our intern for the autumn from the RoC tailoring college in Amsterdam is Chermaine.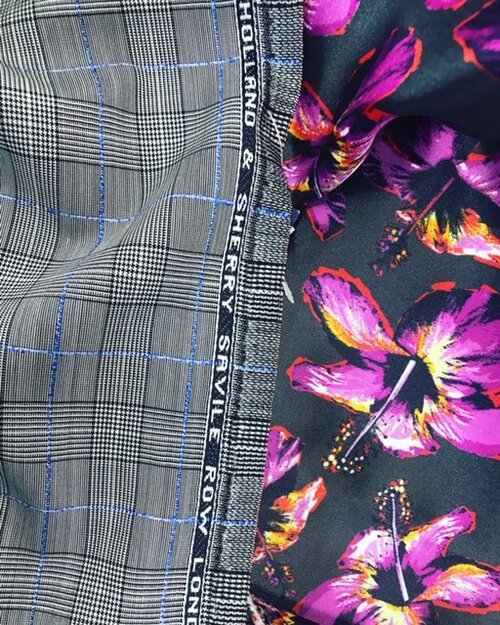 Our fruit basket runneth over - we dress 'em all, the long, the short and the tall. L'il Kim our intern from earlier in the year came back because she loves us and we love her, and we leant her to some fabulously grand fashion house, because we now traffic young women across Europe. No we don't, calm down. New t-shirts, the Forbidden Fruit triptych.
Earl of Bdlam hosted a dinner to celebrate our friend and mentor Antony price at local music box mansion, Brunswick House. Yet another Dutch girl whom we leant to Antony, the beautiful britte, returned as a surprise and he was delighted by it all, not least the lovely words spoken by everyone including Mr & Mrs Le Bon.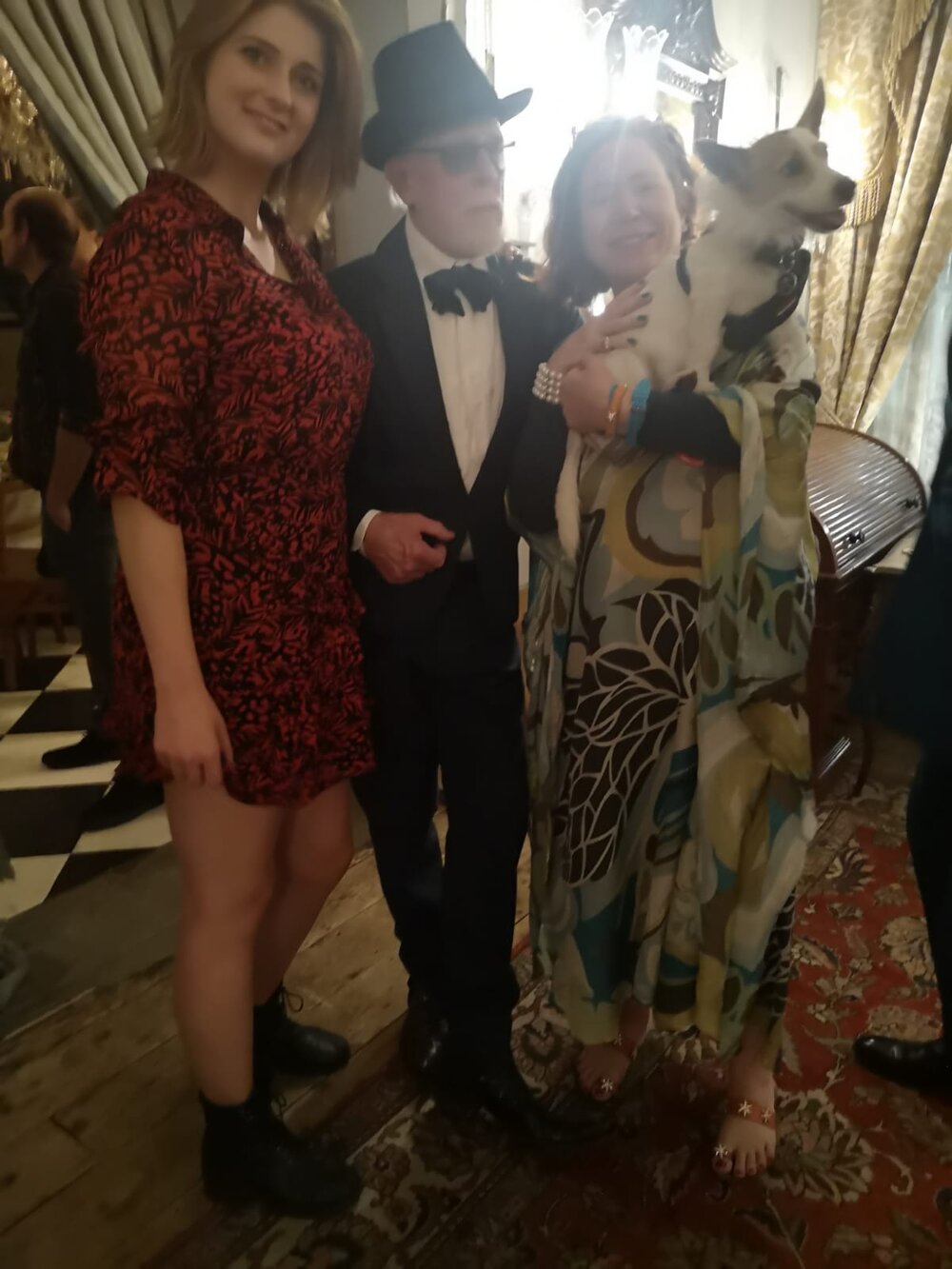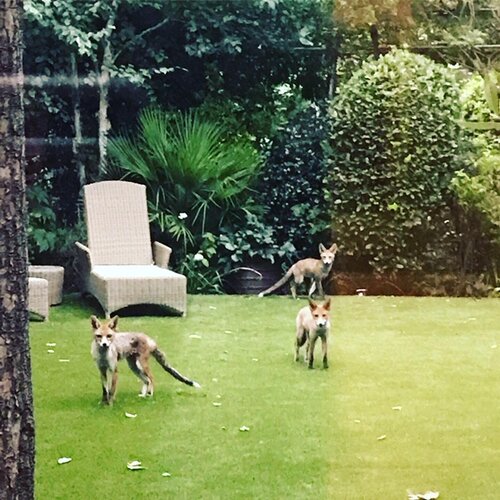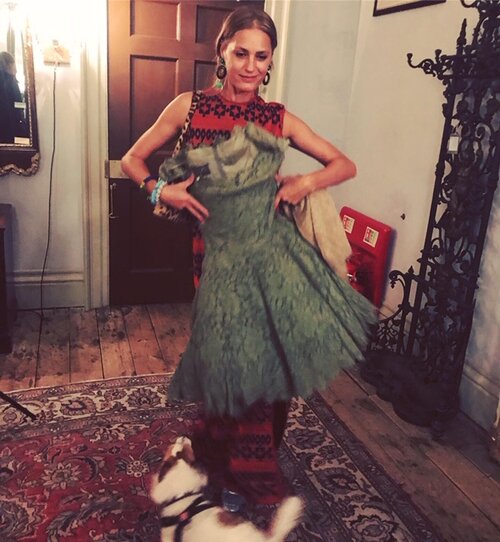 I was already asking someone to take a photo of me, lady C, holding up my beloved teeny tiny Antony Price "Gypsy" dress when I realised Yasmin might possibly do it better. She take a good photo, no?
All EoB tees come with integral zombie repellent. Nyima bravely volunteered to prove this to you.